Life insurance can be confusing for most people. When you first purchased life insurance, it all made sense. However, like most clients, you put the policy into a drawer, pay the premiums, and do not given it much thought.
Well, life happens. Situations change and needs shift. In addition, the life insurance industry has gone through changes as well. Unless your agent is reviewing your life insurance needs on a consistent basis, it would be a coincidence if the policy you have is the right kind, right amount, and satisfies your current needs. How can you determine if your current policy is performing well? The solution is a Life Insurance Audit.
What is a Life Insurance Audit?
A life insurance audit is an evaluation of a current life insurance policy to determine if what you have matches what you currently need. There are three aspects to a life insurance audit:
Do I have the right amount?
Do I have the right kind?
Is it structured optimally?
The goal of a life insurance audit is to strike the correct balance between what you are paying (premiums) and the benefit your and/or your family will receive (death benefit or cash value).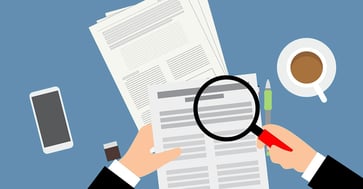 Why is a Life Insurance Audit Important?
Just like any other financial investment, it is important for this asset to be managed. A life insurance audit is intended to identify any areas of improvement and either maintain or improve your current policy to match your current needs.
By analyzing the existing policy, re-evaluating products, and reviewing current goals, a life insurance audit can improve your financial outlook. Common results include:
reduced premium
increased coverage
higher distributions
better living benefits (critical illness, chronic illness or even LTC benefits)
better cash value accumulation
improved guarantees
All agreements need to be reviewed and updated from time to time to make sure it's performing at it's best. Life insurance is no different. Contact your life insurance professional to get the process started. At Advisors Resource Company, we have the tools and expertise to assist you with the process.