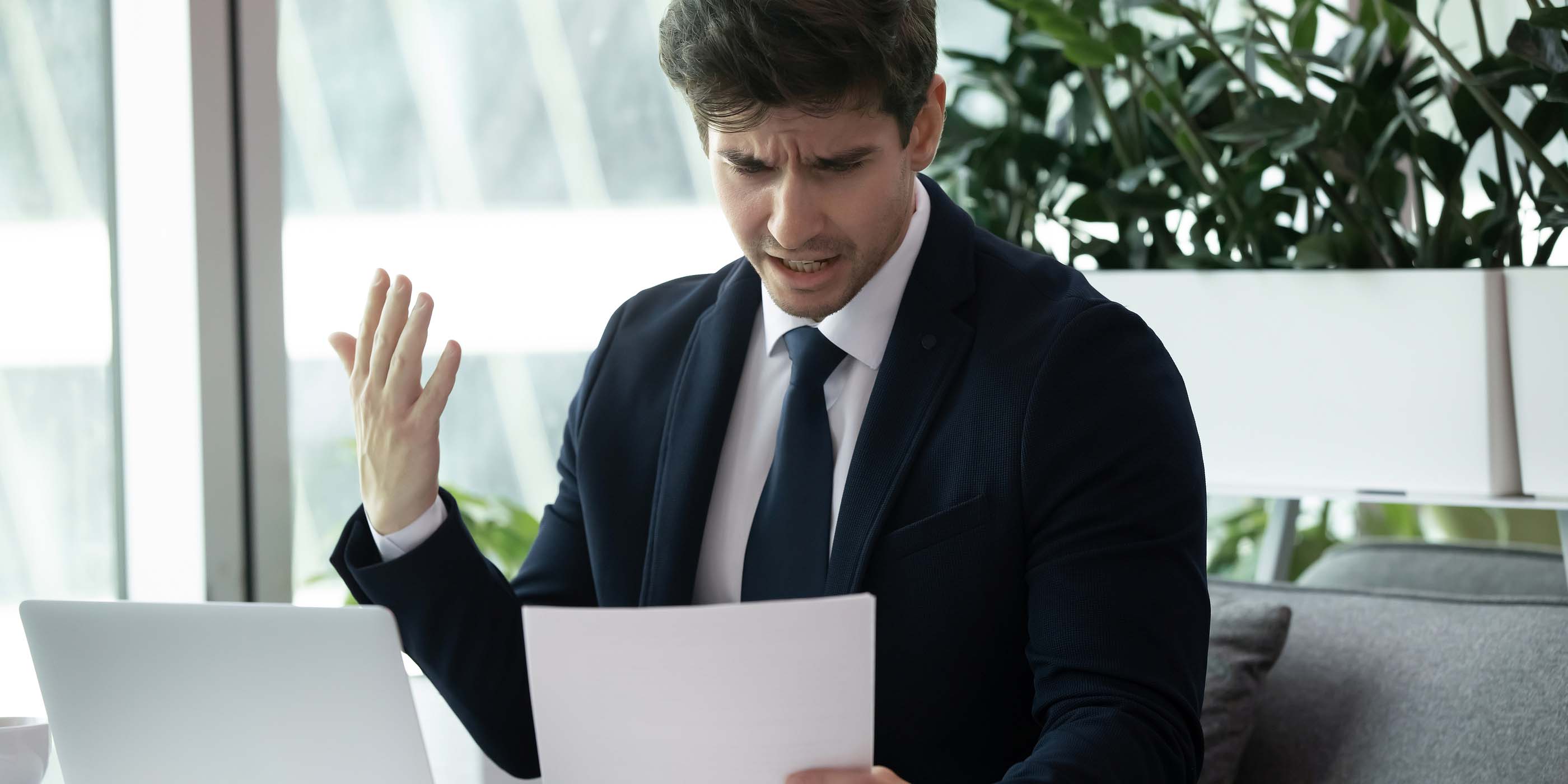 Hate Taking Life Insurance Applications? Who Doesn't?
We can all agree that almost no one enjoys taking life insurance applications. So much so that many advisors will avoid doing life insurance all together. They are long, they ask too many personal questions (which can be a little awkward) and (did I mention?) they take too long!
Let's discuss some of the issues advisors have with life insurance applications and uncover some ways to mitigate these issues...

They Take Too Long
Despite how cliché it sounds, we both know your time is valuable. This is especially true if you're an advisor.
As a successful entrepreneur you need to recognize the value of time and always spend it on opportunities that offer the best returns. When you repeatedly waste your time on inefficient practices, you throw away your most important and valuable resource.
Even advisors who have taken hundreds of apps know how much of a waste of time it can be. Although necessary, you must go through each question one by one. Some questions you may already know the answer to; some your client may be unsure how to answer. Either way, they take forever and inevitably take time away from your other responsibilities.
Health Questions Can be Awkward
As a trusted advisor have built lasting relationships with all of your clients. However, regardless of how close you are with each of your clients, there are some topics that are just too personal and uncomfortable to discuss.
With almost any life insurance policy your client(s) must undergo a medical examination. Which means, as you go through the application paperwork with them, you will have to discuss their medical history.
This can lead to an uncomfortable situation.
Every Company Uses Different Paperwork
Considering how many applications you may have submitted in the past, you would think the process would get easier over time. We both know that isn't always the case.
Application paper work is constantly changing over time due to legislations that the insurance companies must abide by as well as the rules and regulations within the company. Not only that, but each company usually has their own unique set of rules and regulations. Meaning that life insurance applications are almost never totally consistent. Plus there is always the risk of presenting your client with an outdated or incorrect form to fill out. Trust me, I've seen it myself.
Accelerated Underwriting Requires E-Application
In the past, underwriting could take over a month. Fortunately many carriers now offer accelerated underwriting.
Accelerated underwriting allows qualified applicants to purchase a life insurance policy that doesn't require an in-person medical exam. It also may not require medical records. Eliminating these steps drastically speeds up the approval process.
While some insurance companies have been offering accelerated underwriting for years, others are just coming on board, and many insurers don't offer it yet. It is not a distinct type of life insurance; it's just a faster process for issuing policies.
Many companies only offer accelerated underwriting for those who submit their business via E-Apps (AKA Electronic/Digital Applications) as a means to further promote efficient practices and procedures. E-apps are becoming the standard for filling out and submitting life insurance applications. Advisors who want to stay on the cutting edge may need to consider tailoring their practice to make room for these new tools.
So what's the problem?
The problem is: every company uses a different e-app system. So unless you are only submitting business through one carrier you will constantly have to adapt to different e-app tools and systems. Plus we both know how frustrating it will be just to login to use these tools! They're always making you update your password, or they make you update your mobile device before you can even use it, or your internet just stops working for absolutely no reason!
Take Away the Frustration: Let Someone Else Take the App
So now the question is: "How do I mitigate all these issues and maximize my time?" It's simple: have someone else do it!
I know it sounds like a cop-out answer, but it works. And, fortunately for you, the team at Advisors Resource are experts at the app-taking process.
To put it simply, we simplify the application process for you!
Advisors Resource has developed a service that is structured to locally manage your sales process from case submission to paid commissions. We call it Life Made Simple (LMS). By utilizing our LMS service all you have to do is fill out a 1-page application (consisting of questions you probably already know the answer to), then we handle the rest! This allows you to utilize your time more efficiently. Once you have filled out the 1-page application:
Our LMS team will schedule a call with your client to go over the application
We ask the client all of the medical questions needed to get the application completed
Once completed, our LMS team will submit the application electronically
We work with the carrier throughout the underwriting process to get the application approved as quickly as possible
This service eliminates mistakes, increases efficiency and allows you to retain your most valuable asset: time!
0 Comments
Get Life Insurance Strategies Every Week
About Advisors Resource
Life insurance is a powerful tool that when used properly can improve and protect your client's financial situation.
Life insurance may not be your area of expertise. You may want a resource dedicated to your clients' specific goals and concerns.
Click Here to learn how we can help.
Our latest blog news