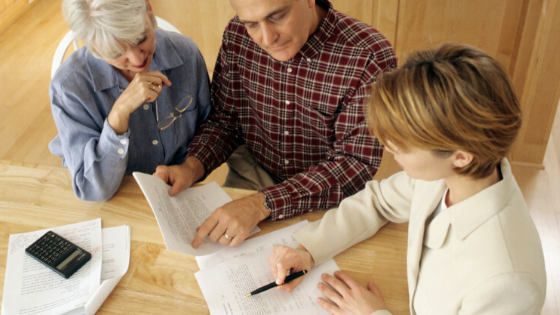 How-To Guide for Life Insurance Policy Audits
The life insurance industry has changed dramatically throughout the years. Through innovation, today's life insurance products are more targeted to meet specific needs. Even though there have been changes, it does not mean that your existing policy should be replaced. However, it does make sense to review your life insurance policy periodically.
Is a Life Insurance Policy Audit Worth the Time?
It is time consuming to do a policy review properly, but doing one will put your clients at ease their policy is doing what it designed to do. The following is the process you can follow ensure you maximize this valuable access.
If you are dealing with a prospect versus a client, it is important to determine what relationship they have with the original and/or servicing agent. If that relationship is strong, you may end up doing work without compensation. It is better to clarify the scope of your work and how you are compensated in the beginning of the project.
Determine Current Life Insurance Needs and Objectives
To begin with a policy audit, you should determine how much life insurance your client needs today. A good starting point is to ask why the policy was purchased in the first place (if you were not the original agent). Is some cases, the client may not know or remember exactly why they picked that amount or type of policy. Next, you should try to determine if their current goals or objectives have changed. Do they need more coverage or less. Is there a need for cash value in the future?
Once you have identified the proper amount and focus of the life insurance, you an then determine if the current policy can satisfy the current objectives/goals.
In-Force Policy Ledgers
You should make an effort to get an In-Force policy ledger that reflects their current objectives. This includes what goals they have (death benefit focused or cash value focused), as well as how much premium they are willing to commit.
This process can be difficult if you are not the servicing agent. In addition, if you are not the agent, then this request may alert the agent to a potential replacement.
There are two ways of securing the proper in-force ledgers:
Become agent of record (servicing agent). This is the preferred approach which will allow you to call the customer service area directly to get the proper illustrations.
Draft a letter for your client to send into the insurance company requesting the scenarios you want to see. It is important to be as specific as possible including the assumptions: Premium pattern, interest assumptions, death benefit option changes etc.
Once you receive the proposals, it is important to verify that the assumptions used are consistent with what was requested. The customer service departments responsible for in-force ledgers are not consistent from company to company. It may take a few iterations to get exactly what you asked for.
Analyze In-Force Ledgers
When analyzing the illustrations, you should focus on the objectives you established at the start of the process. Does the current policy meet these objectives? What drives the performance? This may depend on the type of policy you are reviewing. For example:
Whole Life - the dividend scale can be a primary driver. What dividend interest rate was assumed. Is that rate sustainable?
Current Assumption UL - the crediting rate is one of the drivers, but the cost of insurance is another. Are these assumptions reasonable?
Guaranteed UL - not many moving parts as long as premiums are paid on time. If the client missed a premium payment (or was delayed), the in-force ledgers should show the impact on the guarantees.
Indexed Universal Life - the policy crediting strategy (Cap rate and floor) if it is a pre-AG49 product. If it is post AG49 what types of multipliers does it contain. How much risk are you taking on with this product?
Variable Universal Life - investment performance is a primary driver. How has the policy performed, and what rate does it take to accomplish your goals.
Build New Policy or Maximize Current
With the analysis of the current policy complete, it is now time to determine the best coarse of action. Additional factors that should go into this decision is the trade off between maximizing the current policy versus going to market to get a new one.
The bias one should start with is to optimize the existing policy - to the extent it can meet all or some of the clients current needs. This can be done modifying the death benefit (up or down), adjusting premium payments, switching death benefit options etc. Once you have the optimized the old policy, you then can determine if you should consider a new policy.
A new policy might be better suited to meet the goals and objectives of your client. This would require your client go through underwriting. Only after a health assessment is made will you know if a new product will be a better option.
The final recommendation will normally fall within one of the following:
Your existing policy is doing exactly what it was designed to do, and will meet your current goals.
Your policy should be modified in order to meet your needs.
Your policy will not satisfy all of your needs, and you will need to supplement it with a new policy.
Your policy no longer meets your needs and you should consider replacing it with one more suited.
Regardless of the outcome, your client will be in a better position to make the right decision on their existing coverage.
Life Insurance Audits with Advisor's Resource Company
Insurance Policy Audits can be time consuming as well as difficult. Advisors Resource Company has the experience and expertise to help you as well as other advanced topics. Our Leverage Life Process will give you the tools and confidence to bring these solutions to your clients.
0 Comments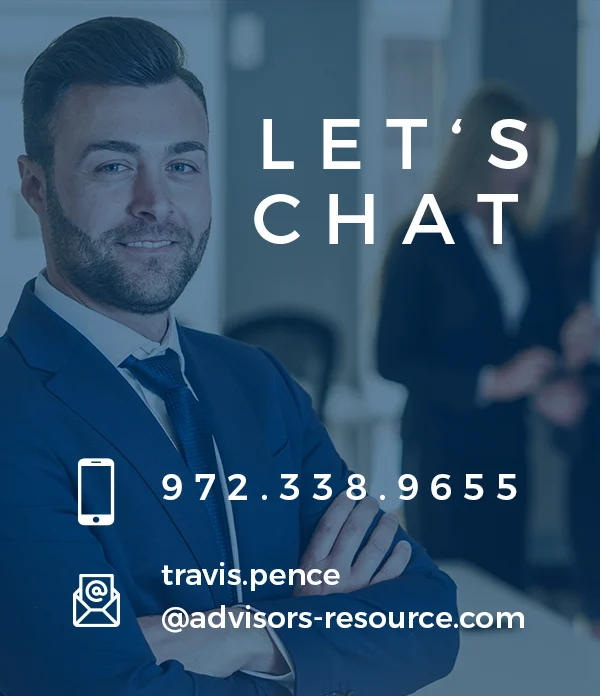 About Advisors Resource
Life insurance is a powerful tool that when used properly can improve and protect your client's financial situation.
Your clients deserve honest advice regarding their existing policies or even policies they need to protect their family or business.
Our mission is to provide trusted advisors with unbiased information and advice regarding life insurance in order to better serve their clients' needs.
Life insurance may not be your area of expertise. You may want a resource dedicated to your clients' specific goals and concerns.
Our latest blog news