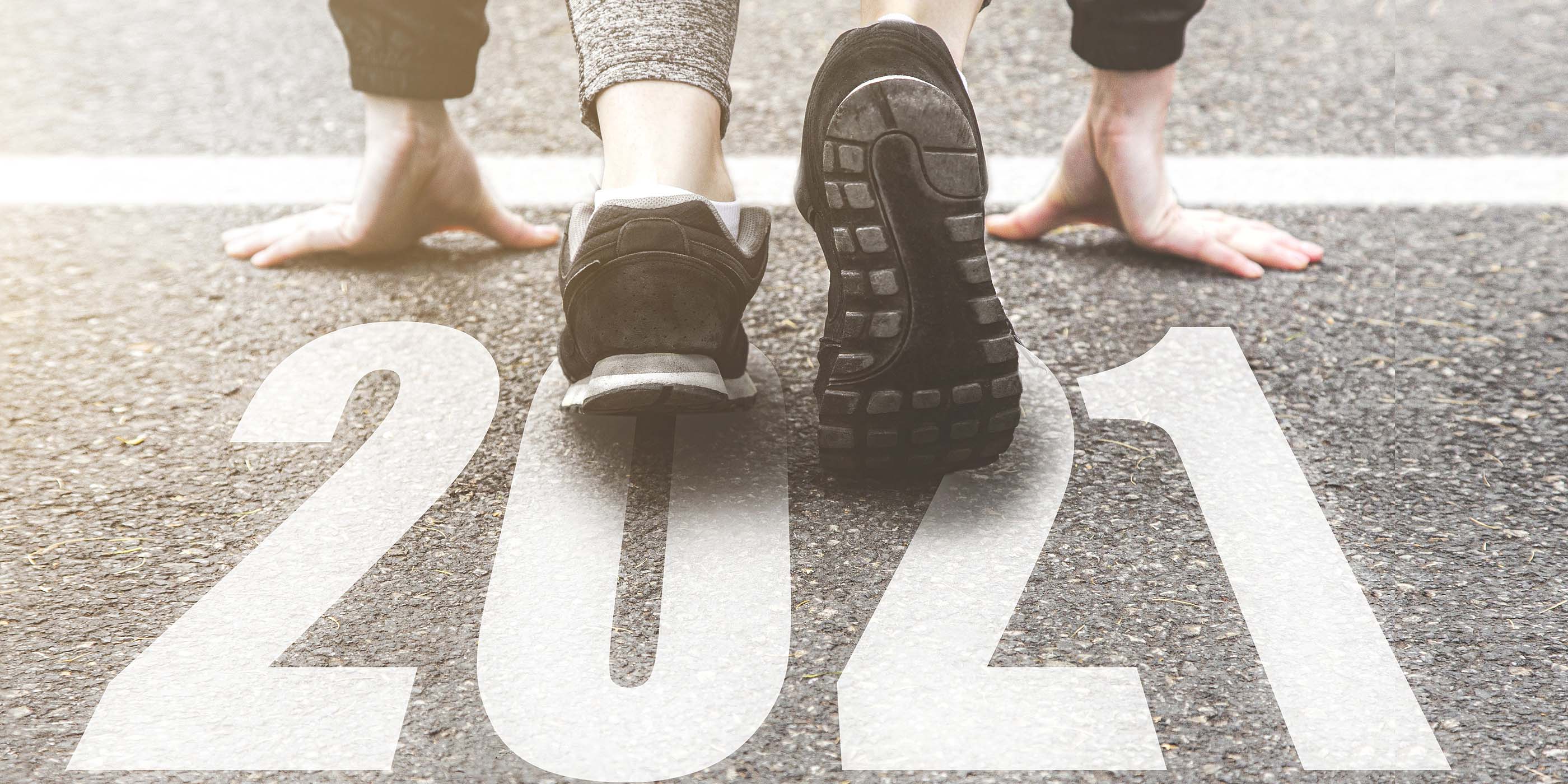 Get a Head Start in 2021: Tips for Creating a Tactical Marketing Plan
After everything that has happened in 2020, I'm sure you're enjoying your time to relax and catch your breath during the holidays this month.
Enjoy it while you can, because 2021 is right around the corner. In preparation for the new year, I wanted to discuss how advisors like you can gear up for the new year and get a head start on your life insurance business. The most effective way to get a leg up in the near future is to start working on a tactical marketing plan now.
Let's go over how you can analyze your own business/practice and leverage your strengths and opportunities to create a tactical marketing plan.
Identify Your Natural Markets
The first step of this process is centered around spotting opportunities within your current book of business.
During this period you must delve into your existing clients and identify your target demographic(s). Why? Because we know clients within different demographics may require different planning to fit their specific situation.
We suggest that you take look at your client base and come up with a short list of demographics you can group your clients into. We think it makes sense to define your demographics based on traits such as:
Age
Income/Net Worth
Business Owner(s) or Individual(s)
Marital Status
Number of Children/Grandchildren
Retirement/Wealth Transfer Goals
Etc.
Once you have defined your demographics you can move on to the next step of this process.

Next Step: Gain Interest with Strategies
There are two solid methods to ensure you can get your ideas in front of your existing client base: Proven Strategies & Personalized Solutions.
Proven Strategies
Once you have your list of demographics, you can logically apply specific insurance products or financial strategies to them. keep in mind that some of these strategies may overlap multiple demographics and other may only work for one specific demographic.
Over the years we have developed a series of strategies that we know life insurance prospects in the aforementioned demographics are attracted to. Though our experience we have been able to tailor these strategies to fit the financial and planning needs for individuals in each of our aforementioned demographics. If you'd like we can always go over these strategies with you in more detail:
Personalized Solutions
Finally, you have to find an attractive way to present these strategies to your clients. I'm sure you know how important first impressions are. It's important to look clean and professional. And I'm not talking about just your attire.
Anyone who has run a life insurance illustration knows how boring and generic they look. You have to stand out. Although it may seem time consuming, it makes sense to put together a personalized solution before presenting it to your client.
Many advisors have their own branding and logo design to represent themselves. Some spend upwards of thousands of dollars coming up with designs and creating a website. Why wouldn't they take the time to inject these elements into their presentations, rather than just handing their client the generic illustration with the carrier's logo on it?
Secondly, we all know clients want buy into something they don't understand. Your presentations must be concise and explain your strategies articulately.
In short, you must have a series of point-of-sale material, brochures, flyers, etc. surrounding your proven strategies. This task seems daunting. However this will ultimately allow you to efficiently and effectively target individuals in each group.
How to Put These Into Action
We believe life Insurance sales should be painless, predictable and profitable. To achieve this, you need to partner with someone who understands the hurdles in selling life insurance products and has systems in place to fill in the gaps others ignore. With all that being said, it just so happens we have services specifically designed to help you get started on your Tactical Marketing Plan.
The Maximizer
This process is designed to guide our work together and ensure effective implementation of your tactical marketing plan.
This is the step where we help you define your demographics and segment your client base into said demographics. We then analyze your clients in each segment and locate your areas concern and identify your largest opportunities.
We then compile a series of marketing tools and strategies to reach out to those opportunities. Which brings us to our next service...
BrandID
Enhance your image with our Brand ID service. Get in front of your clients and prospects with marketing materials and tools designed with your logo and brand colors.
With this service we take your company's specific branding and inject it into all the brochures, flyers, point-of-sale material and any other marketing material we might provide to you.
Case Resource System
We like to describe the advisors we work with as "Independent, but not alone." This means that we provide services to optimize your time and create a team approach while still maintaining your independence.
In the Case Resource System we locally manage your sales process from presentation to case submission and paid commissions, while allowing you to maintain a level of independence that you're comfortable with.
The steps in this process include:
Structuring easy-to-understand proposals centered around a strategy to present to your clients.
A streamlined application submission process.
Policy-tracking: Our office will manage all of your policies to ensure that we can provide you with immediate access to your policies sorted by client or carrier upon request.
Next Steps
The only thing left to do is to begin working on your Tactical Marketing Plan. Follow the link below and find out of we can help you get started:
0 Comments
Get Life Insurance Strategies Every Week
About Advisors Resource
Life insurance is a powerful tool that when used properly can improve and protect your client's financial situation.
Life insurance may not be your area of expertise. You may want a resource dedicated to your clients' specific goals and concerns.
Click Here to learn how we can help.
Our latest blog news